HOW TO PURCHASE A HOSTING PLAN
Step by step guide on how to purchase a hosting plan:
Step 1
Search for a  preferred web hosting plan. visit this page to view all the plans: confirmhost/hosting /
Step 2
If your favorite web hosting plan is available , Click on the plan which will direct you to our client  area. you can transfer a domain name or use an existing domain name but  if you don't have a domain, you are to choose one.

when you choose a name check for your perfect domain name extension.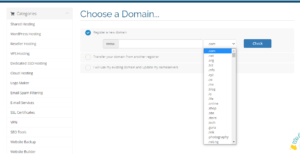 If the domain name is available you click on continue. This will direct you to the shopping cart
step 3
On the shopping cart, you are to select  the best available addons for your website.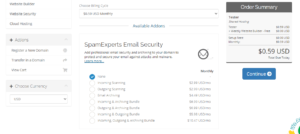 SpamExpert Email security is an addon specially for Email hosting. It helps in spam protection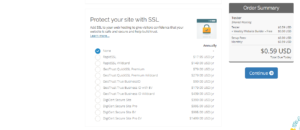 This addon protects your website with best site security lock.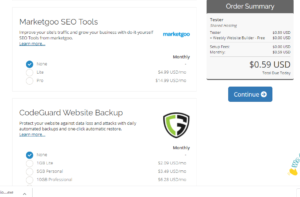 For search result optimization, you need to use Marketgoo to build your traffic and use CodeGuard for uninterrupted backups. This helps in keeping your files save and not to panic for any data loss.
For nice website builder,  you need to choose Powerful website builder. Very easy drag and drop. Also SiteLock Security has lots of features that aids a business website.
When all the needed addons are add up, you click on continue.

step 4
The continue button will direct you to review and checkout page. This is the review and checkout page.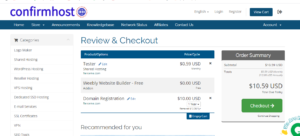 On this review and checkout page, you can add more features or remove any feature. Then click on continue.
step 5
This will direct you to:
You are required to fill-in your personal details, Billing address, and any other  additional required information. Don't be afraid, your data is totally secured with us. You can see our Privacy Policy for confirmation. When your details are fill-in correctly, you have to:
Agree to Our Terms of service, before you can complete order. 
When the complete order button is click, an invoice will be created.
step 6
Your website will be hosted as your payment is completed.